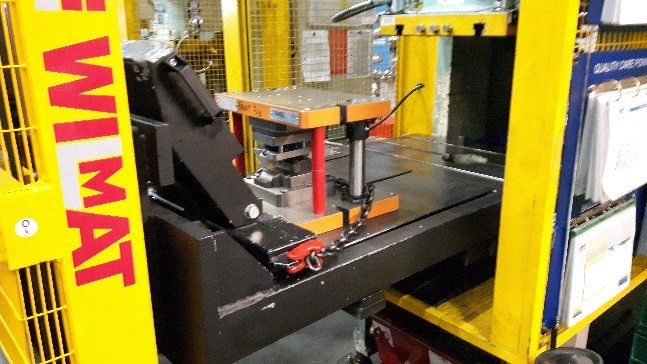 UYS Limited, a manufacturer of Automotive Components for the OEM Market have recently taken delivery of a new Wilmat Fully Powered Die Handler for loading and unloading press tools weighing up to 700kg.
Alan Sawyer, UYS's Business Systems Manager said 'The original scope was to eliminate any health and safety problems with the previous way of handling the tools.  However, since using the Wilmat Die Handler, we have not only eliminated the health and safety concerns, but we have found that our tool change times have improved as we no longer have to wait for a FLT and driver'.
Alan continued 'We had not used Wilmat before, however were impressed with their friendly and responsive staff are delighted with our Die Handler'
Do you have a materials handling problem?  Contact Wilmat today on 0121 454 7514 x 1.