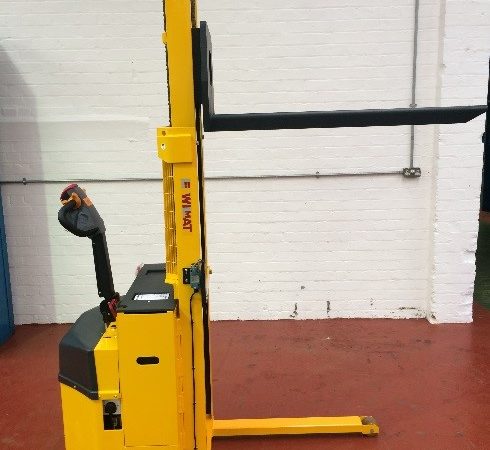 Wilmat have recently delivered a new Samson Powered Stacking Truck to the Pharmacy Department at Leicester Royal Infirmary to replace a unit originally built by Wilmat in 1992 – 25 years ago!
The new truck is used for accepting and moving intravenous fluids in the main pharmacy department which includes a small enclosed fluid stores with a low doorway
Due to the very restricted storage space within the department, the Pharmacy often needed to move and re-arrange their storage areas to accommodate deliveries at very short notice.
Paul Couchman, the Pharmacy Services Manager said 'the new truck has allowed us to move palatalised fluids to make best use of the space we have with minimal manual handling.
The truck itself also takes up minimal room which is essential given the restrictions on space and ever increasing demand'
Paul continued 'although this is the first time I have dealt with Wilmat myself, the department has had a Wilmat Powered Stacking Truck since it relocated to its present location in 1992.
The previous truck has served us well, but was passed its reasonable life span when we had to replace it.  Dealing with Wilmat was a very easy experience.  An on-site  visit helped us to explain our needs and also receive recommendations as to what would best suit our needs.  We are very happy with our new truck'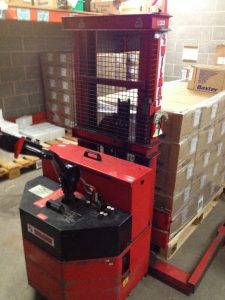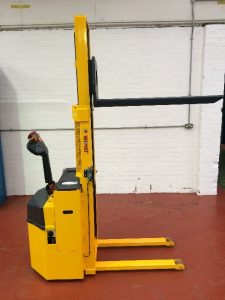 The first photo is the truck first purchased in 1992 and second photo is the brand new 2017 truck.