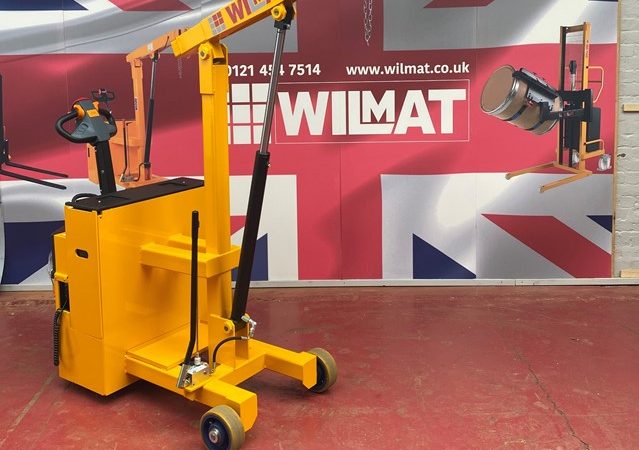 As winners of the Queen's Award for Enterprise in International Trade, C Brandauer are globally recognised as a leading exporter of precision metal components by the highest industry accolade.
As one of the largest pressing manufacturers in Europe Brandauer continue to invest in new machinery and plant and have recently added upgraded material handling equipment. To support this most recent purchase a heavy duty powered coil handling hoist was required facilitate safe loading of large coils of raw material.
Don Walters, Brandauers' Operations Manager contacted Wilmat as they had previously supplied other materials handling equipment. Speaking about this application, Don said 'From a health and safety perspective the process is now far safer, as our existing handling equipment (non Wilmat) was under specified for the size of RM coils that we now find ourselves handling, due to significant involvement in EV laminations. The truck provides much more stability and is considerably more powerful,  as well as being fully power driven, so no significant pulling/pushing forces are required by operators.
Don continued 'Wilmat's representatives have always been attentive and reliable. Lead times are accurate and the design/specification stage of projects is always very thorough. The quality of the equipment is very good and the machines Wilmat build are of good quality and reliable and of course – made in Great Britain!'
We very much look forward to working with Don and Brandauer again in the future.