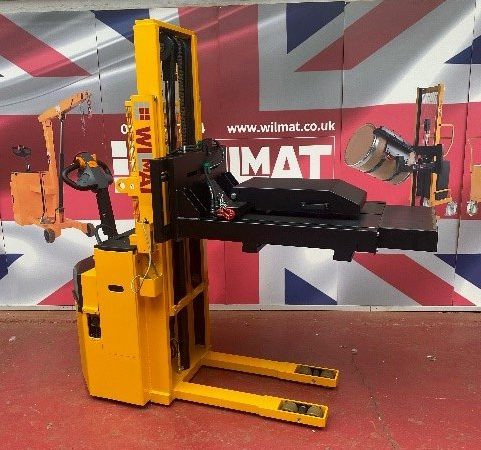 Anglo Krempel have existing Wilmat equipment on site so when the need came up for a way to handle their press tools, they knew who to come to! We designed and manufactured a Wilmat Powered Die Handler to suit the application including a bridge on the front which was needed due to restricted access to the press platten.
Adam Curno, Krempel's Senior Specialist Product Engineer said 'The Wilmat Die Handler is used to move our compression mould tools of various weights and sizes from our storage racks into our compression mould machines and vice versa.
Time to load and unload machines has been greatly reduced as previously due to their sizes 2 people would be needed to manually push the tool in and out of racks or machines. This can now be done by one person.
H&S has been also very much improved as there is no longer any need to manually load/unload and it is all done by the truck. We regularly had to report strain injury's caused by manually moving tools before having the truck.
Adam continued 'The experience we had from Wilmat is all positive. From the initial consultation visit,
the drawing and reviewing designs for our truck to the onsite visit to sign off the truck at Wilmat'.