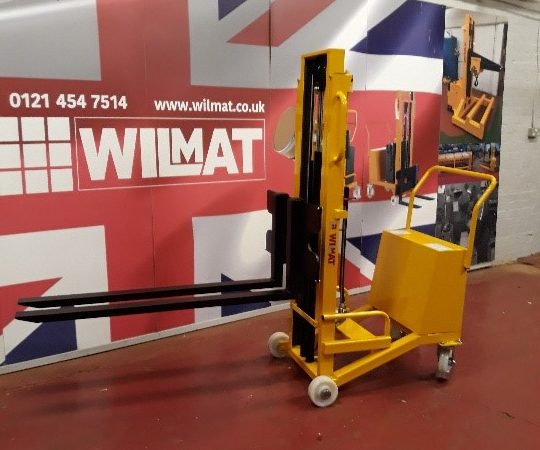 CVI Laser Optics, part of IDEX Optical Technologies, specialize in the design and manufacture of high performance optical components for use in lasers, laser beam conditioning, and laser beam delivery from the UV to the near-IR
CVI had an old Pedestrian Powered Counterbalanced Stacker that they previously purchased from Wilmat that needed replacing which was used for unloading/loading lorries and for
moving equipment between CVI's 3 units.
The unit supplied has a nominal capacity of 1600kg @ 500mm load centre but so that the unit was able to lift a range of pallets, the unit was fitted with 1150mm long forks which
gave a capacity of 1150kg @ 600mm load centre up to the full lift height of 3500mm. The unit was also fitted with power assisted steering, a tilting mast and stand on platform with
arms as standard.
Andy Bull, CVI's EHS and Maintenance Engineer said 'our critical needs were based on Health and Safety, reliability and ease of use, and the new truck covers all of these requirements'.
As well as the new Powered Truck, CVI have also recently purchased a Manual Counterbalanced Stacking Truck from us for another application. This unit was fitted with 1300mm long forks giving a capacity of 50kg @ 875mm load centre with the load positioned
at the end to allow the load to be placed further into the machine.
Andy continued 'using Wilmat was quick and easy, we had no issues at any point with both
Purchases'
We look forward to working with CVI again in the future