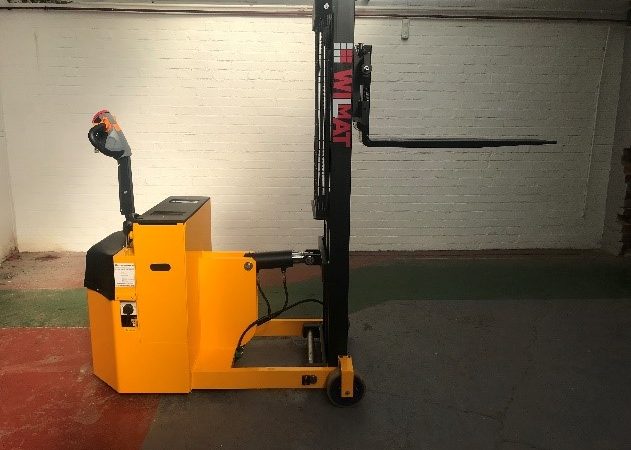 Lafarge Cement were looking for a new Powered Pedestrian Operated Counterbalanced Stacking Truck and reached out to Wilmat as they already have an existing Wilmat that has been a key piece of equipment since it was purchased in 1996, 26 years ago!
Rob Nutt, Lafarge Supervisor contacted Wilmat to discuss their requirement and it just so happened that we had a suitable ex demonstration unit in stock with only 3 hours on the clock.
The unit has a capacity of 850kg @ 500mm load centre with a lift height of 1500mm and a tilting mast as standard. As an added bonus, their existing Wilmat Boom was able to be fitted to this
truck.
Rob said 'We needed a replacement truck for moving empty cement bags around to our packer and as we already have a Wilmat truck for moving pallets, we naturally contacted Wilmat.
The new truck has reduced the time taken to carry out the task but more importantly the main benefit is Health and Safety to ensure we protect our operatives and prevent injury.
It was very pleasurable to work with Wilmat and they were quick to respond, with great communication'.
We are so pleased that we have helped solve another Materials Handling requirement for Lafarge and we look forward to working with them again