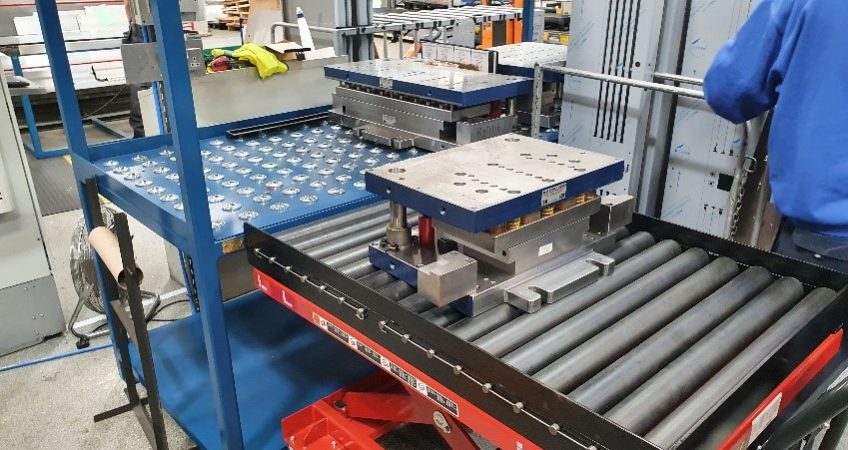 Foster Refrigeration based in Kings Lynn had a requirement to change heavy forming tools in a hydraulic press. Kevin Ellerbeck, Fosters' Plant Manager said 'there are 3 different tools and we needed a safe method to take them from a storage rack to the press and back again and the lift table seemed the safest and most cost-effective method for us.
This is the first time we have used Wilmat and considering the social climate after the order with Covid 19 we were very impressed with the service. The product is very well made too'
Wilmat are delighted to be working with Foster Refrigeration.