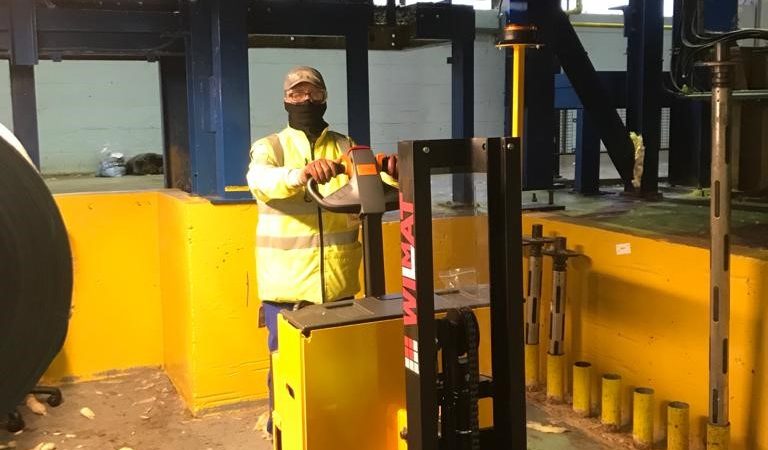 Saint-Gobain ISOVER have been using a Wilmat Hand Pushed Battery Lift Reel Handler since we first manufactured for them 19 years ago. They wanted to upgrade to a fully powered unit which would be more manoeuvrable and easier for the operators working in the limited space within their pit.
The truck is used to transport 300kg foil rolls in a facing pit. The foil is then applied to glass mineral wool insulation and used in HVAC applications within the industry.
Terry Jones, ISOVER's Cold End Manager said: "The main benefit and attraction was the powered drive.
The old unit we had was non-powered and very difficult to manoeuvre in the pit. The operators are very happy with the powered drive and also the side shift facility, something we didn't previously have. There was really great communication from everyone.
This truck is used in a unique environment and Wilmat worked really well with us to get the unit right, and I would highly recommend them."