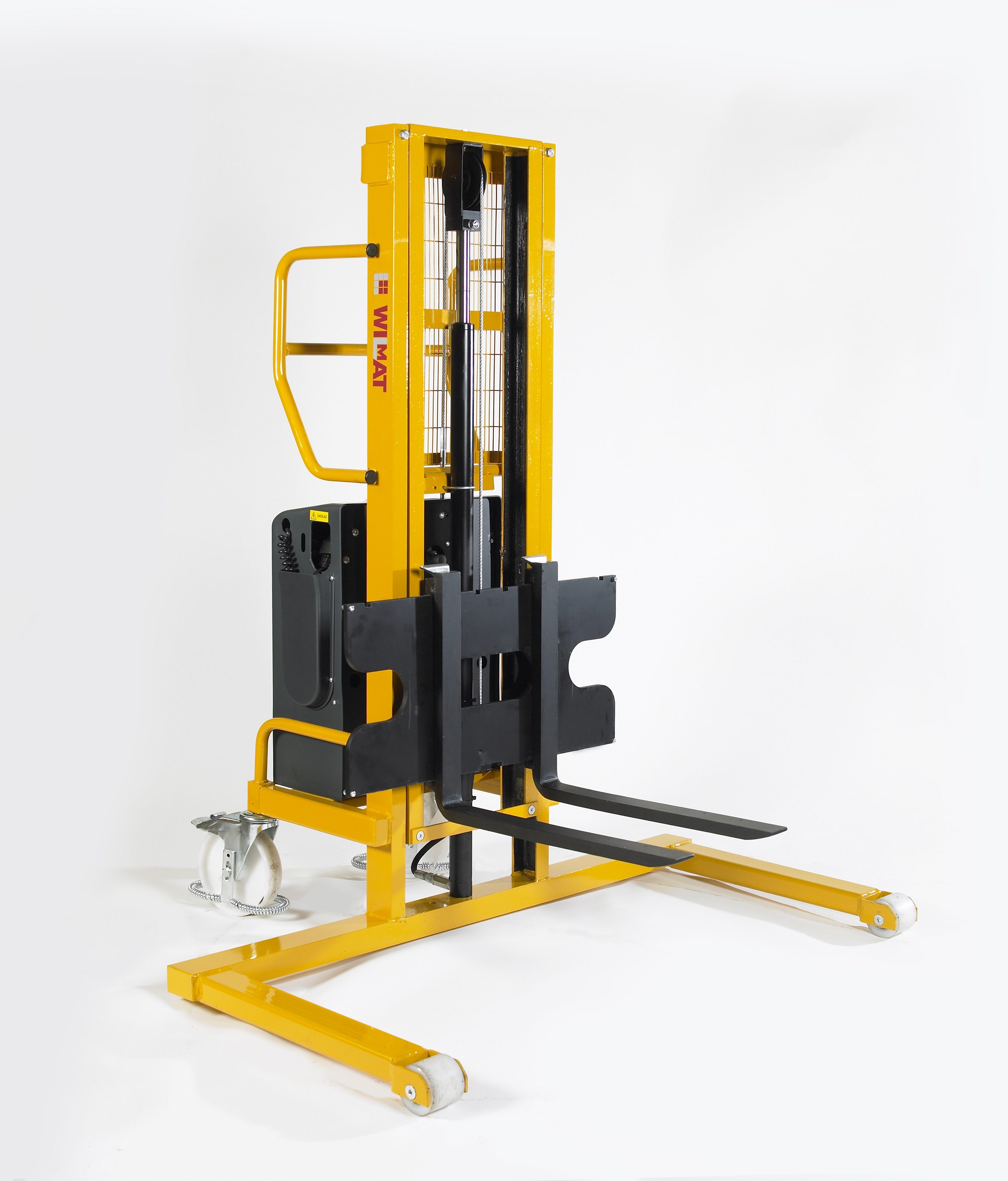 A stacker is a truck which can help you stack pallets at various heights. There are different types of stacker and they can be either manually, Semi Electric or fully powered. They are most often used for moving and lifting pallets where a forklift truck isn't needed, for example in warehouses, store rooms and loading areas.
---
Using a stacker: The advantages
You don't need a forklift licence to operate one, though you still need to be aware of how to safely operate it.
Battery operated stackers cost less to run.
They emit no exhaust fumes or noise so they're ideal for indoor use.
They're very easy to manoeuvre so they are great for applications in restricted spaces.
Because stackers are smaller, operators have better visibility when handling goods and the truck is a lot easier to manoeuvre as show in the video below
They can provide a less expensive alternative to forklift trucks where extra materials handling capacity is needed.

---
OUR STACKER RANGE

Fully Powered Pedestrian Operated Stacker
This stacker is ideal for busy factories, warehouses, and loading bays where space is at a premium. It helps you load and unload goods like a forklift, but it takes up much less space. This high-quality piece of equipment has infinite speed control, power steering adjustable forks and long life battery usage. Capable of lifting up to 2000KG capacity.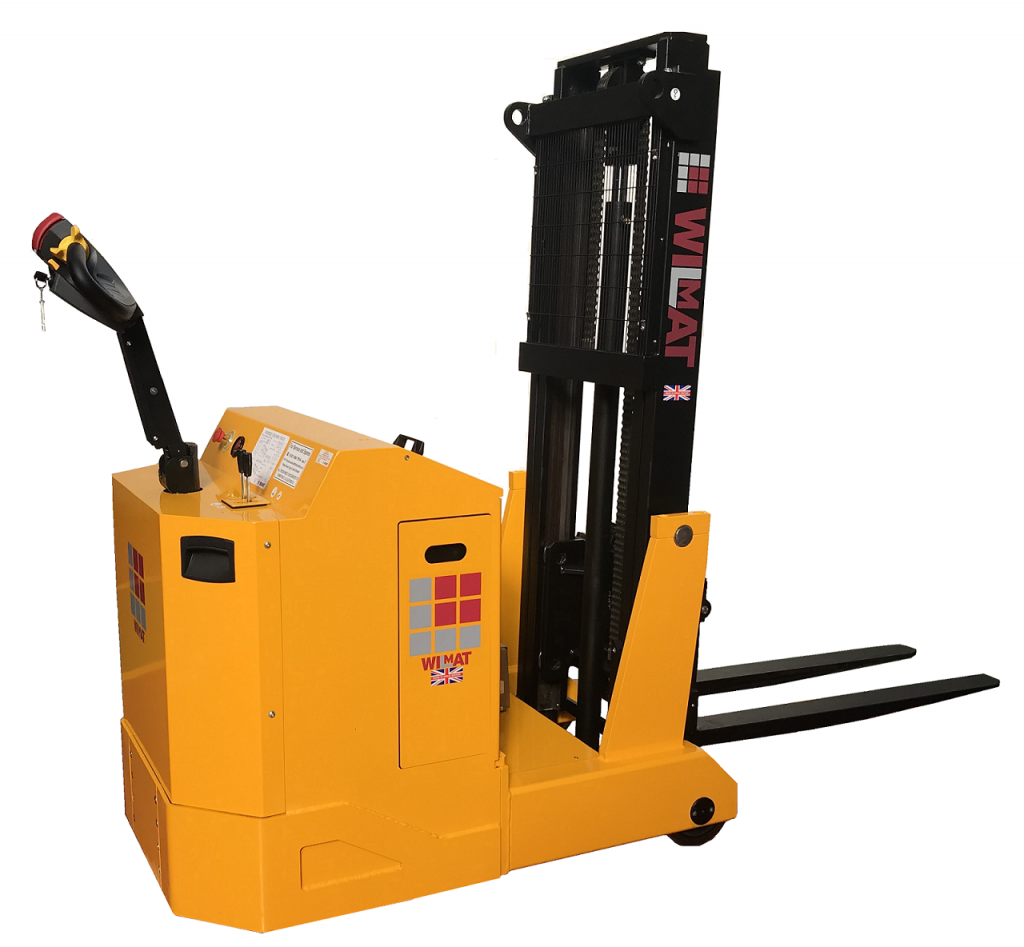 This stacker comes in two sizes with a heavy duty range option, and it's perfectly equipped for lifting heavy goods, loading, and unloading goods, and moving them around. It's a good alternative to a pallet trucks. 
The truck is fitted with both a food guard and break for easy safe manoeuvring mid job.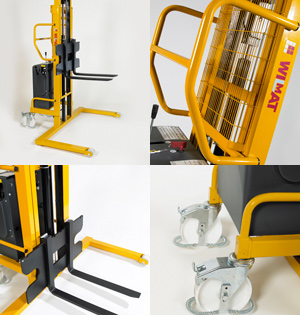 This stacker is ideal for factories and warehouses because it makes light work of loading, unloading, lifting, and moving goods. It's smaller and more user friendly than a pallet truck and it's compatible with a wide range of attachments. This stacker has a hand-operated lifting mechanism, and it's 2 wheels and front rollers provide  control and stability, even when it's fully loaded.  You'll see why this is an essential piece of kit for busy workplaces.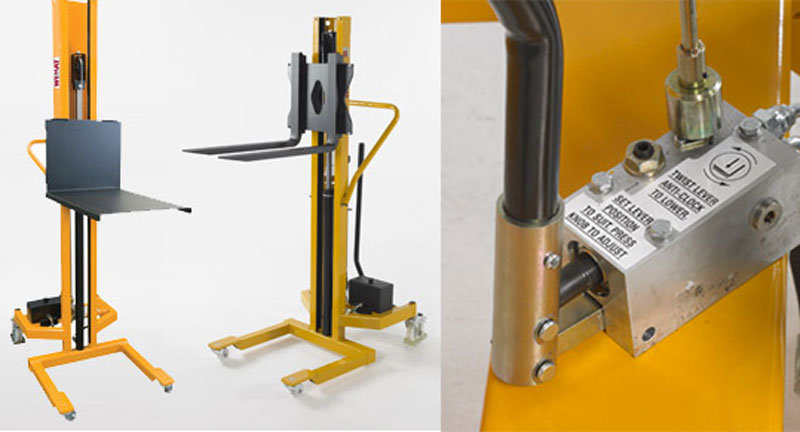 ---