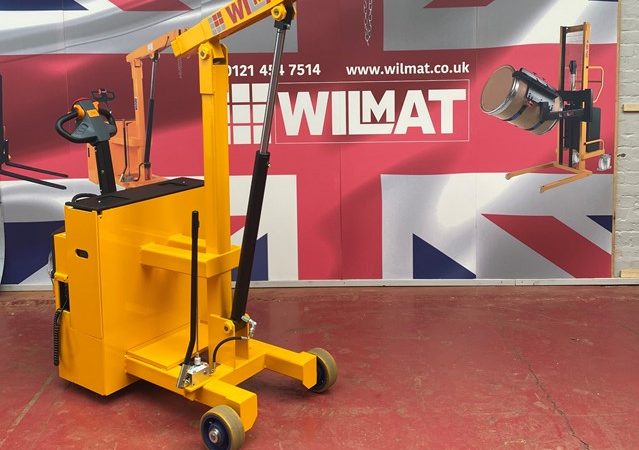 The Royal Wolverhampton NHS Trust – New Cross Hospital have recently taken delivery of a Wilmat manufactured Fully Powered Counterbalanced Floor Crane.
Mick Shepherd – Estates Officer told us 'The Truck will be used for various engineering tasks i.e for heavy lifting jobs on ventilation air handling units all over the hospital site. Working in service plant rooms lifting drive motors, fan assembly units, gearboxes, manhole covers, and the removal of refurbed and new engineering equipment from transported deliveries.
The benefit to the estate's team will be health and safety, and time saving with the movement of materials from plant rooms. Also, we will be able to work in tight spaces using the jib
function on the crane.
The trust has not used Wilmat before for any lifting equipment work. Up till now the work has been carried out by the engineering team using block and tackle, chain sets and portable towers
all being manual work.
My experience dealing with Wilmat has been first class. Marie has been very helpful with her expert advice concerning the trusts needs of the business. The exact crane that would suit the
needs and size of the unit required'