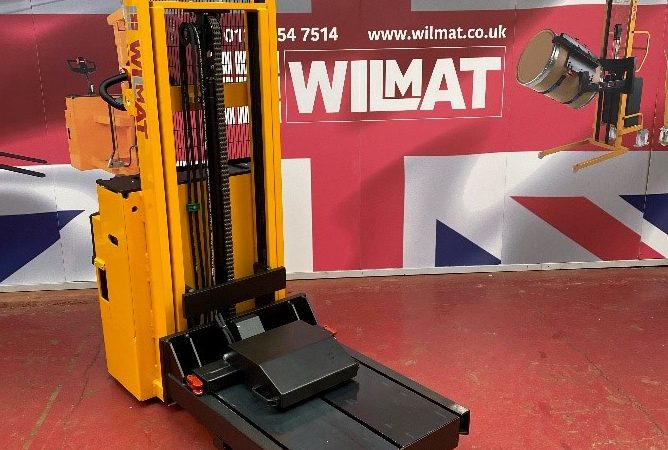 Established in 1999, What More UK Limited has rapidly grown to become the UK's largest supplier and brand leader of plastic housewares.  Rob Walker, What Mores Manufacturing Director contacted Wilmat as they had a requirement for a unit to handle, taking tools off racking and loading into a press.  Rob said 'We use our truck to change tools in our bakeware department.  The tools need to be installed from the front of the press onto a flat bed.
The main benefit for us is health and safety.  Previously the guys had to push/pull the tools into place by hand and this was becoming more and more difficult as the tools are getting larger and heavier.  There is also a time saving but this was not the objective'
Rob continued 'This is our first time using Wilmat.  They are very professional and have extensive experience with this kind of equipment. Marie Lacey presented the solution for us by visiting site to look at our requirements and then specifying the right piece of kit for us.  A big plus for us is the fact Wilmat design and build this equipment in the UK.  We are proud members of the Made in Britain Group and it is a pleasure to deal with other like-minded companies.
We very much look forward to working with Rob and What More again in the future.