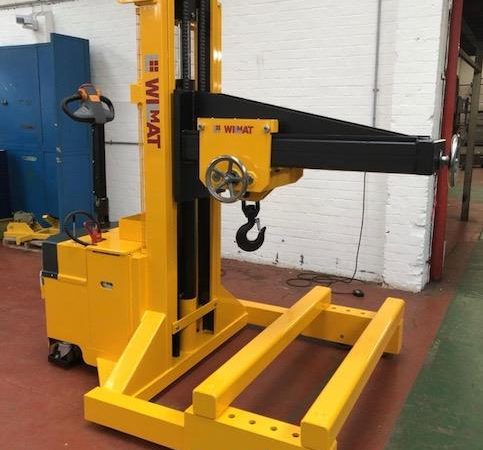 Wilmat Limited have recently manufactured an additional Bespoke Powered Lifting Truck for the Nuclear Industry which has been supplied by our trade partner, Global Materials Handling.
The truck has a capacity of 3500kg and is used to lift fuel rods into the pile cap.
The existing Wilmat unit had been used for many years but was finally beginning to show signs of wear and tear and as the site is very health and safety conscious, due to the nature of the environment, it was putforward to replace the truck with a brand new unit.
Also if this truck breaks down, the reactor may be affected in which case would cost the end user thousands in downtime.
Kieron Belshaw, Global's Sales Manager said 'Personally I had not used Wilmat before but since I have I will continue to do so for anything outside out product range. Dealing with Wilmat was great. Communication was effective and consistent throughout. Technical drawings were professionally completed and all of the customer's questions were dealt with in fast response. The lead times quoted originally were also on time. I would very much recommend Wilmat to another dealer'
Wilmat are delighted to be working with Global.