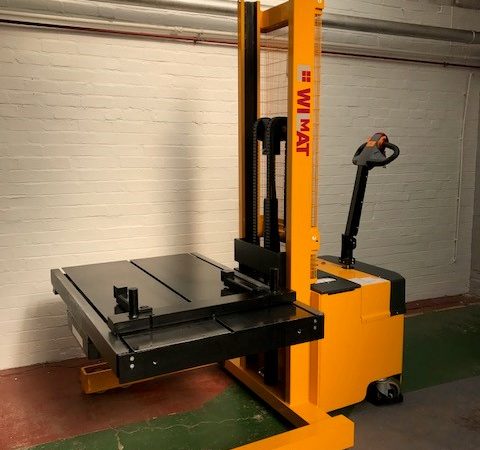 Wilmat have recently manufactured a new Wilmat Fully Powered Die Handler with a capacity of 2700kg for a UK Flooring manufacturer.
This unit has replaced a roller tool trolley which required at least 2 people to pull and push a tool in and out of a press.  The new Wilmat Die Handler has simplified this process, eliminating the manual pushing and pulling and the process can now be carried out by one person.  Health and safety is greatly improved with reduced times for tool changes.
The new Wilmat Die Handler is a larger version of an existing machine Wilmat Die Handler manufactured for the site almost 15 years ago and which is still used regularly.
Do you have a materials handling problem?  Call Wilmat today 0121 454 7514 x 1.